Breaking the Stereotypes: Motorcycle Training Myths Debunked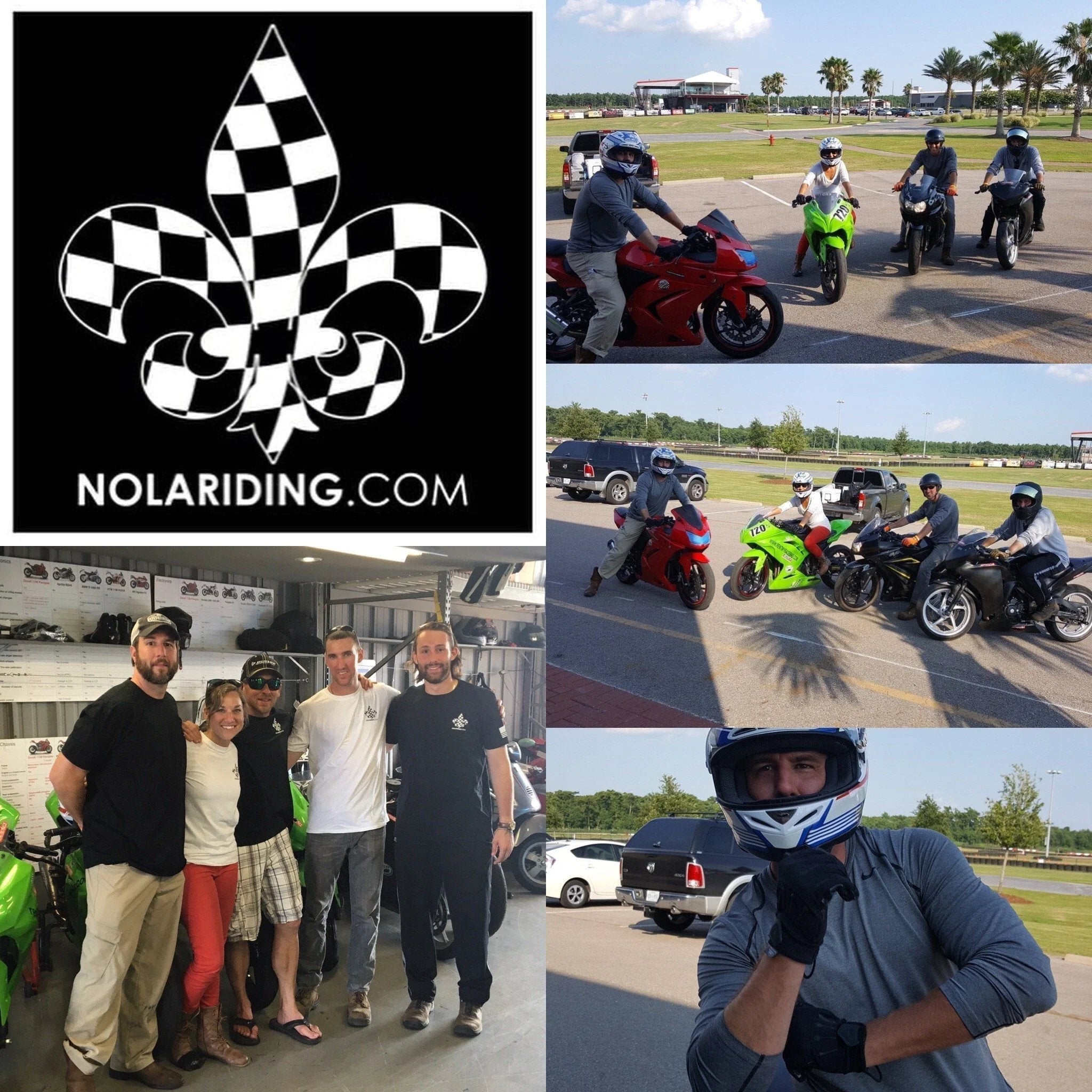 Have you ever thought about pursuing motorcycle racing training but hesitated due to the myths and stereotypes surrounding it? You're not alone. Many potential riders have been deterred from enrolling in a motorcycle training academy because of misconceptions that have persisted for years. In this blog, we will address and debunk some of these common myths, paving the way for a clearer understanding of motorcycle training.
Myth #1: Motorcycle Training is Only for Pros
One prevalent misconception is that motorcycle training is exclusively for seasoned riders or aspiring racers. The truth is that training is beneficial for everyone, from beginners to experienced riders. Motorcycle training academies, such as NOLA Riding Academy, offer courses tailored to various skill levels. Whether you're starting from scratch or looking to hone your racing skills, there's a training program for you.
Myth #2: Motorcycle Training is Too Expensive
Another misconception is that motorcycle training is financially out of reach for most people. While there is a cost associated with training, it's essential to consider it an investment in your safety and riding skills. Many academies, including NOLA Riding Academy, offer affordable courses with flexible payment options. Think of it as a wise investment in your passion for motorcycling.
Myth #3: Motorcycle Training is Too Time-Consuming
Some individuals believe that motorcycle training requires an extensive time commitment. In reality, many training programs offer flexibility to fit your schedule. Whether you can spare a weekend or a few hours a week, you can find a suitable course. Motorcycle training is designed to accommodate your lifestyle so you can learn at your own pace.
Myth #4: Motorcycle Training is Only for Men
Motorcycle riding is not exclusive to any gender, and the same applies to motorcycle training. Riding academies welcome riders of all genders, and the instructors are dedicated to creating an inclusive and supportive learning environment. If you've ever thought that motorcycle training is a male-dominated field, it's time to break that stereotype.
Myth #5: Motorcycle Training is Only for Younger Riders
Age should never be a barrier to pursuing your passion for motorcycle racing. Whether you're in your 20s or 60s, motorcycle training is open to riders of all ages. In fact, older riders often bring a wealth of life experience and wisdom to the courses, enriching the learning experience for all.
Myth #6: You Can Learn Everything You Need from the Internet
While there are valuable resources online, nothing beats hands-on, professional instruction. Motorcycle training academies provide structured lessons, experienced instructors, and practical training that can't be replicated through YouTube videos. Plus, they ensure that you're well-prepared for real-world riding.
From Myths to Miles: Your Motorcycle Journey Begins Here
It's time to shatter these myths and embrace the benefits of motorcycle training. If you've been holding back from pursuing your passion for motorcycle racing due to these misconceptions, remember that NOLA Riding Academy and similar motorcycle training academies are here to support you. We offer a range of courses designed to cater to riders of all backgrounds and experience levels. Whether you want to become a pro racer or just ride for the pure joy of it, motorcycle training is an essential step in your journey.
Don't let myths stand in the way of your dreams. Enroll in a motorcycle training program, break the stereotypes, and become the rider you've always wanted to be. At NOLA Riding Academy, we are committed to helping you achieve your motorcycling goals. Join us and experience the thrill and freedom that riding a motorcycle can bring.