The Science Behind Dunlop Motorcycle Tires: What Sets Them Apart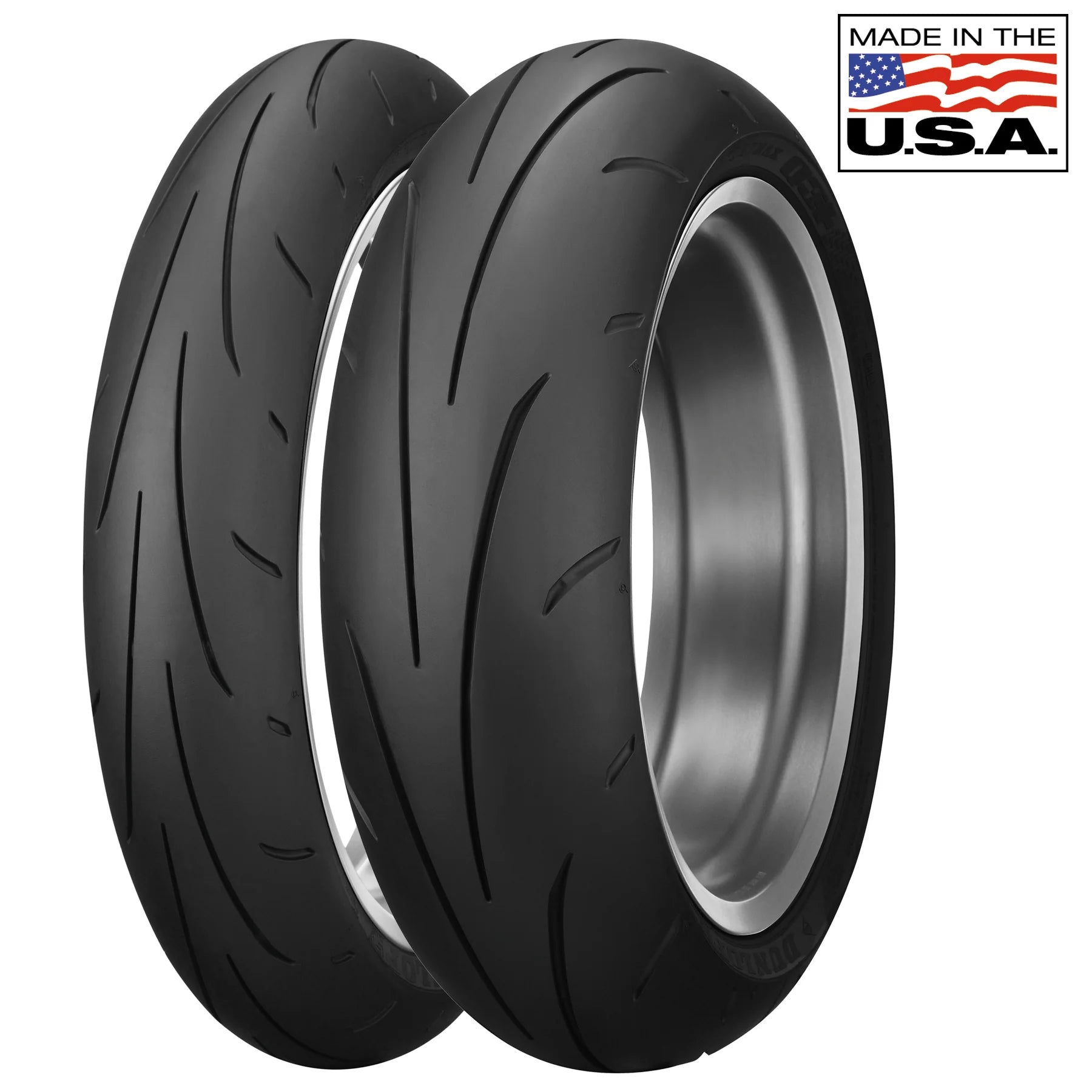 When it comes to motorcycle tires, there's one name that stands out among riders and enthusiasts: Dunlop. For decades, Dunlop has been synonymous with quality and performance in the world of motorcycle tires, and for good reason. In this blog, we will delve into the science behind Dunlop motorcycle tires and what sets them apart from the rest. Whether you ride a Harley or any other motorcycle, understanding the technology and innovation behind Dunlop tires can help you make an informed choice for your two-wheeled companion.
Heritage and Experience:
Dunlop motorcycle tires have a long and storied history that dates back to the early days of motorcycling. The company's heritage and experience in tire manufacturing have allowed them to refine their products over the years. This extensive background means that when you choose Dunlop, you're benefiting from the wisdom of decades of tire-making expertise.
Extensive Research and Development:
Dunlop invests heavily in research and development to create innovative motorcycle tires. Their commitment to pushing the boundaries of tire technology is evident in the cutting-edge materials and design features used in their products. As a result, riders can enjoy superior grip, handling, and longevity on the road.
Superior Traction:
One of the standout features of Dunlop motorcycle tires is their exceptional traction. Whether you're navigating city streets or tackling challenging off-road terrain, Dunlop tires provide the grip you need for a safe and enjoyable ride. The unique rubber compounds and tread patterns contribute to this exceptional traction.
Versatility for Harley-Davidson and Beyond:
Dunlop offers a wide range of motorcycle tires suitable for various riding styles and preferences, including those designed specifically for Harley-Davidson motorcycles. These tires are engineered to complement the unique handling characteristics of Harley bikes, ensuring a smooth and responsive ride.
Cornering Stability:
Dunlop's focus on enhancing cornering stability sets their tires apart. The innovative construction and design of their tires allow riders to confidently lean into turns, knowing that the tire will maintain its stability and performance, even in challenging conditions.
Durability and Longevity:
Dunlop tires are built to last. Their durability and longevity are a result of extensive testing and high-quality manufacturing processes. You can trust that your investment in Dunlop tires will provide you with many miles of reliable performance.
Safety Features:
Safety is paramount for any rider. Dunlop incorporates safety features like enhanced wet-weather performance, reliable braking, and resistance to punctures and cuts. This ensures that riders can enjoy peace of mind on the road, regardless of the weather or road conditions.
Quality, Performance, and Safety – Dunlop Has It All
The science behind Dunlop motorcycle tires is a testament to their commitment to excellence and innovation. When you choose Dunlop, you're not just buying a tire; you're investing in a product that has been crafted with precision and expertise. The superior traction, cornering stability, and durability of Dunlop tires make them a top choice for riders of all kinds, including Harley-Davidson enthusiasts.
At NOLA Riding Academy, we understand the importance of quality motorcycle tires in ensuring a safe and enjoyable riding experience. That's why we proudly recommend Dunlop motorcycle tires to our valued customers. With Dunlop, you're not just riding; you're riding with confidence. Make the smart choice for your Harley or any other motorcycle – choose Dunlop and experience the difference.